Reusable Cutlery & Straw Set - Green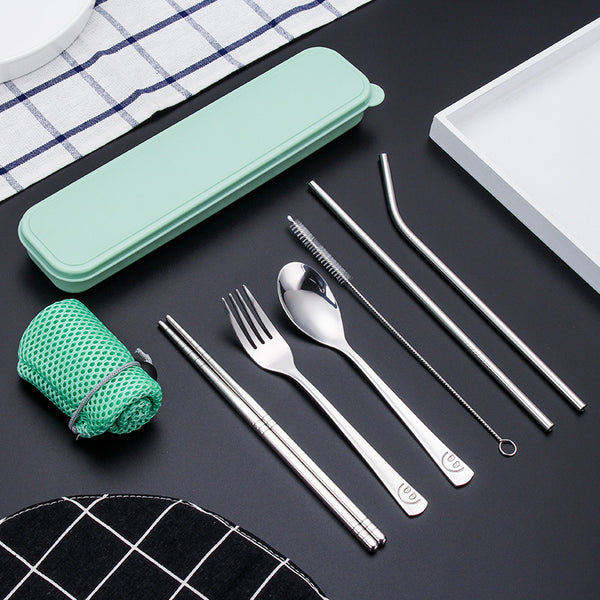 Reusable Cutlery & Straw Set - Green
PERFECT FOR BACK TO SCHOOL!
Made from Stainless Steel, organic cotton mesh, and a biodegradable plastic, our Reusable Cutlery & Straw Set makes for the perfect on-the-go solution for those who refuse to use single-use plastics. Pack our Cutlery & Straw set with your kids lunch or bring it with you to your College or University dining hall for an easy eco-friendly solution to plastic cutlery and straws.
While the push continues to change how big restaurant chains and corporations operate, we must be the change we want to see. Without grassroots movements like this, companies would continue to operate under the premise that our oceans don't matter. Make a small difference in your community by getting a Reusable Cutlery & Straw Set. 
Here at Save The Turtles, our ultimate goal is to keep our oceans clean. In our pursuit to achieve this, beyond offering our reusable straws, we donate 5% of our profits to Sea Turtle Conservancy. You can check out their story HERE.
INCLUDES:
One

 Standard Straw

One Bent Straw

Cleaning Brush
Spoon
Fork 
Chop Sticks
Mesh Carrying Case
Hard Shell Carrying Case